Providing P.E.A.C.E.
The Mission of The Women's Center is provide programs and services in Marquette and Alger Counties that Protect, Educate, Advocate, Counsel, and Empower
The Women's Center believes that every individual is entitled to dignity and respect, and that women and men should be treated equally under the law and by society in general. No individual should be discriminated against or limited by society based on age, race, ethnicity, sex, gender identity, career choice, sexual orientation, or other circumstances of legitimate life choices.
The Women's Center advocates for change in the larger society to eliminate bias and to enhance the ability of all individuals to be fully functioning members of society. The Women's Center provides services in a non-judgmental and supportive manner to individuals as they make decisions for their lives.
Protecting
24/7 Acute Intervention Services
Safe Emergency Shelter
Personal Protection Orders
Educating
24/7 Information Line
Referral Services
Workshops and Training
Advocating
Resource Support
Victim Housing Activism
Court Support
Counseling
24/7 Help Line
Individual Counseling
Support Groups
Empowering
24/7 Resource Line
Housing Assistance
Legal Consultation
Wendy Rautio
PLANT ACCOUNTANT, UPPCO
Mary Moe
OPERATIONS MANAGER, MARQUETTE FOOD COOP
Dennis Roubal
FINANCIAL PLANNER
Elise Bur
DIRECTOR | NMU CENTER FOR RURAL HEALTH
Janey Joffee
DIRECTOR OF POPULATION HEALTH, UPPER PENINSULA HEALTH PLAN
Reed Benton
MARQUETTE COUNTY RESIDENT
Briana Sartin
Content Editor, Buzz Advertising Agency
Error: Server configuration issue
How to Give
State and federal funding covers two-thirds of the annual operating costs including all of the programs and staff who provide direct client services. None of that funding though is used to cover costs of having Harbor House, marketing our services, educational materials, or the offices in Marquette or Munising for domestic and sexual violence crisis support and advocacy.
This is paid through individual and corporate donations, community grants, third party fundraisers, Women's Center, Inc. annual fundraisers, and our through revenue that is generated from our resale shop, Pak Ratz.
THRIFT SHOP
Visit our Thrift Shop at 1310 S. Front Street between 10:00am and 5:00pm, Monday – Friday or 10:00am to 3:00pm on Saturday.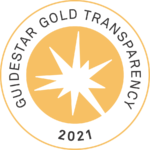 WHAT THEY'RE SAYING ABOUT
Volunteering
Working with the Women's Center has been an amazing oppurtunity that has allowed me to impact my community directly, learn new skills, and build important relationships.

Aura Brooks

3-Year Volunteer

I am so thankful for the Women's Center helping me thru this and the trial. I would not have done it otherwise.

Sexual Assault Survivor